Popcorn Sale 2018
Why Sell?
• Increase your unit and council income – more than 70% stays local




• Pay for your entire Scouting program with just one fundraiser




• Scouts learn life lessons by "earning their own way"




• The prize program motivates Scouts




• NEW unit level commission structure increased for 2018




• For additional revenue, sell online to friends and family out of town
Commission for units
NEW structure for 2018 - units have opportunity to receive 36%
This year, units have the ability to earn more commission for their sale's efforts with 36 percent available. Last year, the max commission was 33.5 percent
This year's Base Commission maximum is 31 percent, with every unit which participates is guaranteed 25 percent just for signing up to sell. Included in the Base Commission is a 3-percent bonus when the Unit has its Unit Kernel attend one of our training sessions on Aug. 9, 14 or 18.
The biggest change in the commission structure comes in the simplification for the Performance Bonus Commission structure. Units averaging $350 or more per Scout in sales, will receive an additional 2 percent commission, and units that average $500 or more per Scout in sales, will awarded an additional 3 percent commission. This means units with the $500 plus sales average, will earn the 5 percent bonus commission.
For full details on the 2018 Commission structure, please see the Kernel Handbook.
Important Dates
This dates listed are key dates for unit kernels, Scout Parents. Please ask your Unit Kernel for dates related to your unit sale, which maybe different than the following council dates.
Aug. 9 & 14 – District kickoffs/kernel training

Aug. 18 – Kernel training Camp Berry

Aug. 25 – Show & Sell orders due to Council

Sept. 14-15 – Show & Sell popcorn pickup

Sept. 15 – POPCORN SALE BEGINS

Oct. 27 – POPCORN SALE ENDS

Take order sales due to Council

Popcorn return day

Prize order forms & prize registration forms due

Nov. 8 – Show & Sell payment due to Council

Nov. 16-17 – Take Order sales pickup

Dec. 14 – Take Order payment due to Council

Dec. 21 – Unit commissions deposited into Unit account
Rewards for Scouts
Seller's Club & beyond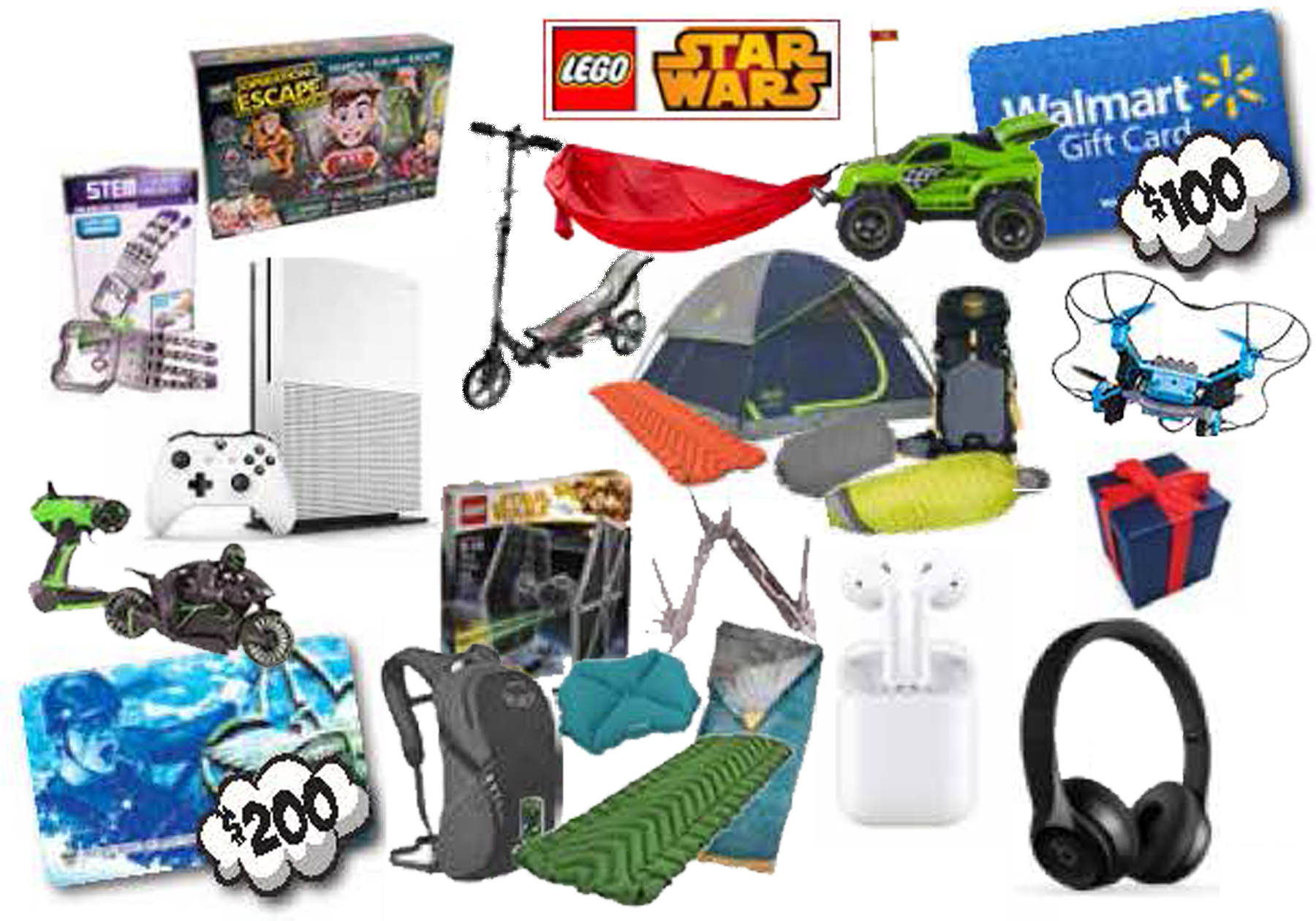 Beginning with their first item sold, Scouts can begin earning rewards for their efforts. At $650 in sales, Scouts earn additional rewards as a member of the Seller's Club. Beginning with Scout Shop gift cards, Scouts can quickly add rewards such as tickets to a private Black Swamp Area Council screening of a Scout-appropriate movie feature. If a Scout hits the higher levels of the Seller's Club incentives, then additional prizes only available to Seller Club members become available for Scouts to earn.
Additional rewards include when a Scout fills out an entire order form to qualify for a drawing for tickets to Cedar Point in 2019. One set awarded per District.
For complete details on Rewards of Scouts, please see the Kernel Handbook.
More than $6,500 in prizes possible to earn!
Congratulations to the 2017 Popcorn Top Sellers
Black Swamp Area Council's Top Seller: Kody O. of Pack 314, $4,160

Arrowwood District
Great Oaks District
Pack 314
Kody
O
$4,160
Pack 777
Keri
C
$2,705
Pack 314
Andrew
W
$3,314
Troop 777
Josh
M
$2,695
Pack 313
Austin
R
$3,036
Troop 777
Luke
B
$2,634
Pack 471
Zachary
R
$2,786
Troop 103
Paul
H
$2,550
Pack 313
Carter
J
$2,606
Pack 131
Cooper
H
$2,515
Chinquapin District
Old Sycamore
Pack 139
Gavin
M
$2,825
Troop 35
Ronnie
K
$3,545
Pack 191
Nolan
S
$2,776
Pack 36
Daine
V
$3,019
Pack 141
Wyatt
S
$2,638
Pack 4
Trevor
B
$2,755
Troop 216
Cory
M
$2,510
Troop 32
Evan
E
$2,515
Troop 138
Joey
H
$2,500
District Contacts & Warehouse Locations
For more information, first contact your Unit Kernel. The district kernels and district executives are:
Arrowwood District, serving Hancock & Seneca Counties
District Kernel: Ted Blum, (419) 306-4153 or tblum1@woh.rr.com
District Executive: Alice LaLone, (567) 208-5286 or alice.lalone@scouting.org
Warehouse: Ohio Logistics facility (east side of building, to right/rear of Wolfe Brothers), 6000 Fostoria Ave., Findlay OH 45840
Chinquapin District, serving Defiance, Fulton, Henry, Paulding & Williams Counties
Great Oaks District, serving Allen, Hardin & Putnam Counties
Old Sycamore District, serving Auglaize, Mercer & Van Wert Counties
Black Swamp Area Council, serving each of the district popcorn teams