NEW Youth Protection Training Information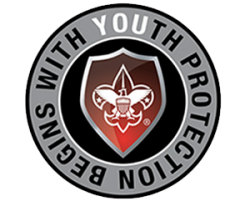 National recently implemented the new YPT-2 training course. For now, it consists of three separate training modules - YP policy, sexual abuse, and bullying - along with a 25-question test to complete certification. As the course has more material, it takes longer to complete than the earlier iteration. You can complete one or more modules and go back later to complete the training. Still, expect to take more than an hour to complete the entire course.
Important takeaways:
Everyone will need to complete the new course by October 1, 2018.
The easiest way to take the course is to take it online at my.scouting.org.
The course will be good for two years! (National decided to leave that in place for now).
Every adult Scout leader must be current in YPT for a unit to recharter.
The new buddy system and requirement that bunk mates be no greater than 2 years apart in age are in effect immediately, and certainly need to be considered as plans are being made for summer camp.
Helpful suggestion: Make certain that the latest browser updates are installed before taking the new training and be sure to use Google Chrome as your internet browser.
Ready to take the new YPT training? Click here to complete it today!